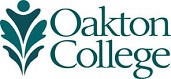 Top 10 of 2016: Former student Alisa Kano earns Rio Olympic berth (3)
Former Oakton Community College student Alisa Kano, who enrolled at Loyola in fall 2016, headed to Rio de Janiero, Brazil, as part of a five-person rhythmic gymnastics group competing in the Rio Olympic Games. The team is just the second U.S. group squad to compete in the Olympics and the first in 20 years, when the U.S. obtained a spot as host of the 1996 Atlanta games.
Since joining the team, Kano and her teammates have consistently finished among the top 15 in the world championship group all-around event, and they finished 14th in the Rio Olympics. This fall, she and her teammates were invited to the White House to meet President Barack Obama.