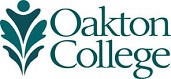 Top 10 of 2016: Sustainable Oakton (5)
Oakton Community College has long demonstrated a commitment to environmental conservation.  After signing the American Campuses Act on Climate Pledge in 2015, Oakton continued that commitment in 2016.
At the start of the fall semester, Oakton held its first near-zero-waste All-College Breakfast. The event successfully employed environmentally-friendly practices and saved money for the college. Oakton plans to continue this practice and has expanded near-zero-waste events to include the student late-night #studybreakfast. It has also worked with its food service vendor to bring composting to college cafeterias.
The college also manages more than 100 acres of natural space, removing invasive species such as buckthorn through manual removal, brush cutting and burning. Oakton's efforts include restoration work days that include community and student volunteers, a paid staff commitment to the effort and contractual services.
Perhaps the largest effort to sustainability came from students themselves, who led an effort to prohibit the sale of plastic water bottles on campus. The effort puts Oakton in the company of a number of colleges across the nation that have taken a similar stance, including two local universities, Northwestern and Loyola.