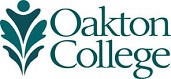 Top 10 of 2016: Responding to Community Academic Needs (6)
Oakton Community College announced several new areas of study in 2016. Its interdisciplinary Environmental Studies concentration allows students to prepare to transfer into a variety of majors dealing with the environment, such as sustainability; environmental philosophy, law and policy; environmental art and literature; environmental engineering and chemistry; conservation biology and natural resource management; and environmental journalism.
The new Logistics and Supply Chain Management curriculum prepares students for careers in logistics automation, transportation analysis, materials coordination or becoming a director of logistics. The program focuses on managing and coordinating all logistical functions in an enterprise as well as the internal allocation of resources, operations units, handling and delivery of output. Program courses include acquisitions and purchasing, inventory control, storage and handling, just-in-time manufacturing, logistics planning, transportation, quality control, and budgeting.
The Medical Assistant certificate was also added in 2016. The 44-credit hour program prepares students to perform administrative and clinical duties under the direction of a physician.
Oakton's expanding academic offerings include the addition of Geographic Information Systems (GIS), an online course with an optional Saturday lab designed to help students master this fascinating new technology.