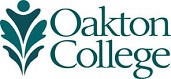 Top 10 of 2016: Service Learning and Community Engagement (7)
 "As students, we learn more by combining research with service learning and especially service action," says May 2016 Oakton graduate Simone Montgomery of Winnetka.
Whether through academic programs or extracurricular clubs and organizations, Oakton Community College is actively engaged in the community it serves.
More than 50 students, faculty and staff, participated in the college's annual Day of Service, putting in a hard day's work for local service agencies and nonprofit groups.  
Oakton was also named one of LifeSource's top 20 organizations in Chicagoland for blood donations.  In the fall semester alone, Oakton donated 144 pints of blood.
The Black Student Association and a local Daisy troop collected supplies for 400 care packages containing warm socks and personal supplies for the homeless. A coat drive organized by the Emerging Leaders and Reaching Out to Others Club collected 118 coats.
As they have been doing for more than 10 years, the Ceramics Club made and sold ceramic bowls in December's Empty Bowls event to collect money for the area's food pantries. This year they collected more than $26,000.
The college's Habitat for Humanity chapter spent its spring break in Springfield fixing a house for a veteran. Over the Labor Day weekend, they provided a fresh-paint makeover to Curt's Café in Evanston, a nonprofit that helps at-risk youth develop job skills.  
In November, seven students and six faculty members—spurred by an honors core seminar project—made a four-day service trip to the Cannonball River in the Oceti-Sakowin Reservation,where the Sioux Nation was engaged in a protest over the routing of an oil pipeline.
In May, students in lecturer Carol Thayer's sociology course gained a lesson in historical collection and archiving through class expeditions to Historic Methodist CampGround of Des Plaines.
Oakton's Students for Global Health and Sustainability Club went to Nicaragua in May. After raising most of the money for the trip by selling coffee and baked goods, they stayed in primitive hostels while providing essential medical care for nearly 1,000 people without health services.
Center for Professional Development Training Specialist Cynthia Townsend and May 2016 graduate Lance Lindsay went to Haiti in June to assist the Haiti Youth Project, connecting youth and young adults in the United States and Haiti through the arts.