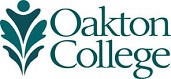 Top 10 of 2016: Investment in Students (8)
Thanks to generous donors, the Oakton Community College Educational Foundation was able to raise over $1 million this year to support student scholarships, various educational grants and the new Student Center. In fact, the 2016 employee giving campaign raised a record $76,000 in just five days.
One of the largest individual gifts came at the beginning of 2016 from an anonymous donor for $100,000 intended to help fund STEM initiatives at the college.
The foundation made sure students in financial need were covered for Monetary Award Program (MAP) grants by setting aside $225,000 in grants for students who were dependent on MAP. The grant helped 141 MAP-eligible students enrolled at Oakton.
Grants from the foundation helped support remarkable educational opportunities for students through funding a new WeatherBug weather station consisting of a camera and web-based educational software that allows students, meteorological teams across the country and online to access weather data from college's Des Plaines campus.  
The foundation supported the Oakton Robotics team, which earned a second place finish at NASA. Investment in a student video production initiative allowed for the purchase of cameras, computers and professional editing software so that students could learn video production.
The foundation also supported the arts. Oakton's Pop-Up Film Festival brought award-winning independent films to campus as well as several of the film directors and actors for in-person Q&A. The Chicago Writer's Series invited renowned novelists and poets to campus for readings and discussions. And Beyond Rosie the Riveter displayed works of over 70 professional women artists in the Koehnline Museum of Art.