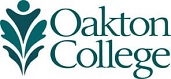 Audition for Oakton's benefit production of the "The Vagina Monologues"
(Jan. 13, 2017) Actors of all skill levels are encouraged to attend open calls for Oakton Community College's production of Eve Ensler's groundbreaking play "The Vagina Monologues." Auditions are scheduled 6 - 8 p.m., Wednesday, Jan. 18, and 4 - 8 p.m., Thursday, Jan. 19, at the college's Studio One Theater, 1600 E. Golf Road, Des Plaines.
Scripts will be provided. No memorization required. Must be willing to perform small or large parts and attend all scheduled group rehearsals and every performance.
Walk-ins are welcome, but reservations are strongly suggested. Contact Tina Fakhrid-Deen at tfakhrid@oakton.edu to reserve an audition time. Rehearsals begin Monday, Jan. 23.
Performances for "The Vagina Monologues," are slated for Feb. 10 -12. This collaboration between Oakton's Women's and Gender Studies Program and the Performing Arts Department will raise funds and awareness to help end violence against women and girls.