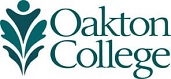 Review Super Bowl advertising at Feb. 15 Oakton business series event
(Jan. 24, 2017) Millions are spent each year on producing and running television commercials during America's preeminent sporting event—the Super Bowl. Advertisers showcase new products, build their brands' images or announce changes in corporate direction. Tim Calkins, an internationally recognized expert on brand building, will provide insights into what makes those spots from Super Bowl LI effective or ineffective at a seminar sponsored by the Oakton Community College Business Department at 6 p.m., Wednesday, Feb.15, Room 1606, 1600 E. Golf Road, Des Plaines. The presentation is free and open to the public.
Attendees interested in marketing strategy will have the opportunity to network with Calkins and Oakton business faculty and department chairs from 6 to 6:30 p.m. After Calkins' presentation, the author will hold a Q&A session, followed by a book signing. Calkins is the author of "Breakthrough Marketing Plans, Defending Your Brand" and co-editor of "Kellogg on Branding."
A clinical professor of marketing at Northwestern University's Kellogg School of Management, Calkins is noted for organizing panels of Kellogg students for "grading" Super Bowl advertising and his groups are often interviewed after the big game by network broadcasters and business publications.
"Super Bowl advertising is the kickoff to the marketing season," said Ron Thomas, Oakton professor of management and business and chair of the Business Department. "Companies spend loads of money on these ads to stand out and create a positive and lingering impression for their brand. Many non-football fans tune in for the commercials rather than the game itself."
This is the third of four business book author series events at Oakton. The next presentation is scheduled May 4.
To register, visit www.oakton.edu/events. For additional information about the series, email Tom Byrne at tbyrne@oakton.edu.