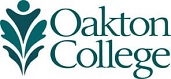 Oakton to host free internship events Jan. 25
(Jan. 18, 2017) Internships are among the most important predictors of career success, allowing students to gain professional experience, build their résumés and explore careers. With that in mind, Oakton Community College is hosting a Jan. 25 spring internship information session and fair at the college's Skokie campus, Room P103, 7701 N. Lincoln Avenue.
"Internships provide real-world work experiences that can open doors to future employment," says Internship Coordinator Shannon McKenzie. "I invite students to bring their résumés and meet representatives from our partner businesses to learn about internship opportunities."
Oakton's internship program is seeking to fill approximately 75 internship positions with local companies in a variety of fields, including accounting, business, sales, marketing, information technology, manufacturing, graphic design, communications and politics/government. Most positions include compensation between $9-12 per hour.

Oakton's free internship events take place Wednesday, Jan. 25, in Skokie. The day includes the following events:
Information Session (11:30 a.m. - noon): Learn about the Oakton internship program, including benefits to students, eligibility requirements, application instructions and résumé and cover letter tips.
Internship Fair (Noon - 1:30 p.m.): Meet representatives from several of Oakton's partner businesses to learn about internship opportunities.
Attendance at the fair and information session is not required for students to apply to the internship program or to be considered for any potential internship position. For more information, including a listing of available internships, visit the Oakton website, www.oakton.edu/internships, or contact the internship office at internships@oakton.edu or 847.376.7165.