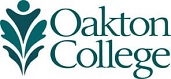 Jazzin' Around reignites the big band sound at Oakton
(Jan. 6, 2017) Burn off the winter doldrums with a toe-tapping start to Oakton Community College's upcoming Performing Arts season. Music faculty, friends and the Niles West High School Jazz Band take the stage together for a swinging night at 8 p.m., Friday, Jan. 20 at the college's Footlik Theater, 1600 E. Golf Road, Des Plaines.
Led by Mark Olen, Oakton instructor of music, Jazzin' Around features classic and contemporary favorites. A celebrated recording artist, Olen has performed with the biggest names in the music business including Tony Bennett, Al Jarreau, Michael Bolton, Aretha Franklin, Natalie Cole, B. B. King, Bobby McFerrin and David Foster.
Jazzin' Around will transform the Footlik Theater into a showcase for big band memories and new jazz favorites.
Tickets are $8 for general admission and $5 for students and seniors. To order, call 847.635.1900 or visit www.oakton.edu/tickets.