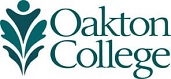 Oakton Owls men's basketball guard earns player of the week honors again
(Jan. 26, 2017) Oakton Community College freshman guard Tafari Beckford (Skokie, Niles North High School) was selected men's basketball District 4 player of the week according to the latest Region IV National Junior College Athletic Association report.
Oakton, which competes in Division II, went 2-0 last week over Illinois Skyway Collegiate Conference rivals. On Tuesday, Jan. 17, Oakton posted an 80-76 home win over Prairie State College and the Owls clawed out a 75-72 road victory against Morton College on Thursday, Jan. 19. During the two triumphs, Beckford averaged 21.0 points, 9.0 rebounds and 9.0 assists per game.
Beckford, who also received player of the week honors earlier this month, leads the Owls averaging 19.9 points, 9.6 rebounds and 4.9 assists per game.
"Tafari continues his high level of play and his all-around performance on the court propelled us to a pair of conference victories last week," said Mick Reuter, Owls head coach. "We need his energy and enthusiasm to continue winning."