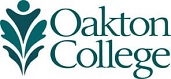 Oakton's 'Passages' lecture series offers lifelong learning for those 55 and over
(Jan. 4, 2017) Seniors are invited to meet new friends and expand their knowledge by joining local experts for the popular and thought-provoking Passages Seminar, a series of lectures offered by the Emeritus Program at Oakton Community College. Lectures take place Tuesday afternoons from 1 - 2:30 p.m. at the college's Skokie campus, 7701 N. Lincoln Ave.
Series I begins Feb. 2 with "The Stylish Satire of Stan Freberg" and runs through March 8. Additional topics include "Here's Johnny: A Celebration of Johnny Carson" on Feb. 9, "Stepping out Jewishly in New York: A Tour of Manhattan's fascinating sites of Judaica" on Feb. 16, "Mississippi Burning: 51 Years Later" on Feb. 23, "The Anatomy of a Film" on March 1 and "The Battle of Gettysburg" on March 8.
Series II runs from March 15 through April 19 and includes "A Fiddler on the Roof? Sounds Crazy, No?" March 15, "Oscar Micheaux: America's First Black Film Pioneer" on March 22, "Brownie Wise: The Original Tupperware Lady" on March 29, "Chicago's Birthplace - The I & M Canal" on April 5, "Film Making in Africa: Adventures of Nollywood" on April 12 and "History of Superheroes: Why Are They a Modern Mythology?" on April 19.
Oakton's Emeritus Program offers lifelong learning opportunities for those 55 years of age and older. Seating is limited.
Prospective students may register one or both series online at www.oakton.edu/conted or by submitting a completed registration form in person (Alliance for Lifelong Learning Office, 7701 N. Lincoln Ave, Skokie; or 1600 E. Golf Road, Des Plaines), by mail (Alliance for Lifelong Learning, PO Box 367, Skokie, IL 60077) or via fax (847-635-1448). Registration is just $60 ($45 in-district seniors age 60 and above) per series, and the senior discount does not apply.
For more information, call 847.635.1414.