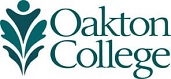 Oakton Remembers George G. Alexopoulos, Former Board Chair
(Feb. 15, 2017) George G. Alexopoulos of Glenview, former chair of the Oakton Community College Board of Trustees, passed away Sunday afternoon, Feb. 12.
Alexopoulos was first elected to the board in April 2005 to serve a two-year term. In April 2007, he was re-elected to serve another six years.
"George will be remembered as a very kind man, and it was obvious that he loved Oakton," said Oakton President Joianne L. Smith. "He always wanted the best for the students and the institution."
A native of Greece, Alexopoulos was an adjunct math professor at Oakton for many years and a retired software consultant. He founded Hellenic Life Midwest, a nonprofit scientific, cultural and charitable organization in Chicago.
Alexopoulos' academic career included teaching physics and electronics at Roosevelt University and the University of Illinois at Chicago. He also taught physics for 14 years at Wright College in Chicago.
Alexopoulos studied chemical engineering at the Royal Technical College in Scotland and received his bachelor's in physics and mathematics from Roosevelt University. He did graduate work at the Illinois Institute of Technology (IIT) and worked as an applied mathematician at the IIT Research Institute's Computer Science Department. He holds a master's degree in physics and mathematics from IIT and a doctorate degree in teaching physics and mathematics from Western Colorado University.
Services will be held beginning at 10 a.m. Thursday, Feb. 16, at Saints Peter and Paul Greek Orthodox Church, 1401 Wagner Road, Glenview.
Donations may be made to the following organizations in lieu of flowers: Hellenic Link Midwest, P.O. Box 3, Park Ridge, IL 60068 or The Panhellenic Scholarship Fund, 17 N. Wabash Street, Suite 600, Chicago IL 60602.