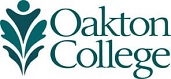 Apply today for Oakton Community College scholarships
(March 13, 2017) As many as 500 institutional and foundation scholarships—including merit scholarships—are up for grabs for current and prospective Oakton Community College students, but the March 31 application deadline for fall 2017 and spring 2018 semesters is quickly approaching.
"All current and newly-admitted Oakton students are encouraged to complete a scholarship application," says Student Financial Assistance Manager Jamie Petersen. "Oakton offers many scholarship opportunities, in addition to federal and state financial aid, that can be used to pay tuition costs."
During the 2016-17 academic year, the Oakton Community College Educational Foundation made available approximately $775,000 in scholarships and grants assisting Oakton students.
In the past several months, several new scholarships were announced, including the Niles Township and District 219 scholarships. Others, such as the Rivers Casino scholarships, have been renewed. Additional scholarships become available at different times throughout the year, so students and families are encouraged to check frequently and apply online at oakton.academicworks.com.
Prospective students must have already applied and have been accepted to Oakton to be considered for scholarship awards. For more information about applying for admission to Oakton, visit www.oakton.edu/apply. Registration for fall 2017 classes begins April 5.
For further information about scholarships, contact the Office of Student Financial Assistance via email at enrollmentcenter@oakton.edu, by calling 847.635.1708 or visiting in person, Room 1860 (1600 E. Golf Road, Des Plaines) or Room A100 (7701 N. Lincoln Avenue, Skokie).