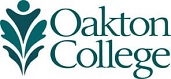 Register now for Summer and Fall
(April 17, 2017) Registration for summer and fall is open. Class listings may be found online or in the printed class schedules, available at the Des Plaines and Skokie campuses.
Register at either campus in person Monday through Thursday, 8:30 a.m. – 7 p.m.; Friday, 8:30 a.m. – 5 p.m.; and Saturday, 9 a.m. – 12 p.m. Students with a current application on file may register online at my.oakton.edu.

SUMMER
Eight-week classes begin Monday, June 5, and seven-week classes begin Monday, June 12. If you're attending Oakton as a summer-only student, visit the Summer-Only page for helpful information.
Three ways to make your summer count:

Get ahead on gen-ed requirements.
Take classes that meet anywhere from 3 to 8 weeks.
Save money compared to the cost of classes at a four-year college.
Summer interim classes are from one to six weeks in length; most are offered between the end of spring semester and the beginning of summer session.
FALL
Sixteen-week classes begin Monday, Aug. 21.
Oakton is rated No. 33 in the nation for value by Valuecolleges.com. Students who attend Oakton spend about a third as much to earn the same credits as those who attend traditional colleges or universities.

According to a recent report prepared for the Illinois Community College Board, a 25-year-old Oakton graduate can expect an increase in lifetime earnings of approximately $724,000 more than someone with only a high school diploma, making the college No. 13 among Washington Monthly's top community colleges for adult learning.
For more information about classes, contact Advising Services at 847.635.1741 in Des Plaines, or 847.635.1400 in Skokie.