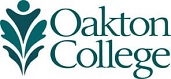 Oakton Habitat chapter community garage sale canceled
(Updated May 18, 2017) The Oakton Community College Habitat for Humanity Community Garage Sale scheduled for May 20-21 has been canceled due to forecasted inclement weather.
Support Oakton Community College's Habitat for Humanity Club by buying and selling "gently-used treasures" at its community garage sale, 9 a.m. to 4 p.m. May 20 and 21, at the college's Skokie campus, 7701 N. Lincoln Avenue. 
Find great bargains for a great cause. Throughout the weekend, Habitat for Humanity Chicago ReStore will be on the premises with donated and new building supplies, appliances and furniture at discounted prices. Auto enthusiasts are encouraged to visit the parts swap section.
"This event is all about reducing, reusing and recycling items to help the community and the environment," says Marvin Bornschlegl, advisor to the college's Habitat chapter. "People can buy useful items they need or sell things they have lying around the home and make a difference by supporting Habitat's efforts to build affordable housing."
Interested in participating? Get a 21x42-foot space and a table at the sale, and reservation fees will be donated to Habitat. The deadline to book space is Thursday, May 11. Pay in person at the Office of Student Life, Room A160, Skokie campus (Monday - Thursday, 9 a.m. to 6 p.m.; Friday, 9 a.m. to 1 p.m.). Mail-in registration forms can also be obtained by emailing habitat@oakton.edu.
For more information, call 847 635 1845 or visit the club's website, www.occffhcc.org.