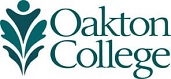 Oakton men's tennis team finishes season among nation's top 25
(May 23, 2017) The Oakton Community College men's tennis team finished the season as the No. 24 team in the nation following the 2017 National Junior College Athletic Association (NJCAA) Division I Men's Tennis Championship, held May 15-19 at Collin College in Plano, Texas.
The Owls competed in the tournament against some of the toughest competition in the country—including three-time national champion ASA College (Miami, Fla.) and Tyler Junior College (Texas)—with just four players: Chris Lavengco (Des Plaines, Maine East High School), Robert Lazar (Herndon, Virginia, K12 International Academy, Switzerland), Norwegian native Tobias Koller and Aidan Donaldson (Scarborough, Ontario, Canada, Sir Wilfrid Laurier Collegiate Institute).
"That was quite an achievement for us," said Owls head coach Kelly Johnson. "Our players came in well prepared, and their energy level was sky high."
Lazar posted a win in his opening No. 1 singles match, and the team was buoyed by its performance at the national championship.
"It was great that we could extend our season. Competing in the tournament was such a confidence builder for the team and for me," Johnson said. "We had many close matches and hung tough with the best of the best. Also, this puts Oakton on the map in the state and shows we are a force to be reckoned with – that will only help with recruiting."
A native of Wisconsin, Johnson graduated from the University of Wisconsin-Madison, where she played tennis for a nationally competitive program. The 23-year-old Johnson had the distinction of being the youngest coach at nationals and was one of the few females to guide a team.
"That was quite an honor," she said. "I felt that I represented Oakton and the program well."
Johnson coached the Owls to a second place finish in the Illinois Skyway Collegiate Conference, taking third place at the NJCAA Region IV Men's Tennis Tournament to qualify for nationals. She feels the Owls are ready to take the next step.
"This was a great second season for me as Oakton's coach, and I can't wait to achieve even more in 2018," Johnson said. "Especially with Robert coming back next season, we have a lot of momentum going into next year."