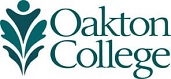 Oakton's 'Passport' offers insights into foreign relations for those 55 and over
(May 16, 2017) Seniors are invited to "travel the world" and expand their knowledge of foreign relations by joining local experts for the popular and thought-provoking "Passport to the World," a series of lectures offered by the Emeritus program at Oakton Community College. The five-week session takes place 1 to 2:30 p.m. Thursdays at the college's Skokie campus, 7701 N. Lincoln Ave., in Rooms P103 and P104.
"The Passport program has always been popular, providing hundreds of attendees with access to high-quality, current world affairs experts. If you haven't been part of the Passport program in the past, this is time to start attending," says Jesse Ivory, senior manager for business and community programs. "With heightened attention on the recent elections and general foreign policy, this analysis promises to provide an informative and insightful experience for participants."
The summer series kicks off June 8 with "Has the Wave of Political Progressivism in South America Come to an End?" Join Oakton Professor of Humanities and Philosophy Peter Hudis, Ph.D., as he explores expansion of the power of left-wing regimes in South American countries.
Other lectures include "Iran's Theocracy: Who Has the Power?" (Jacqueline Saper, CPA, June 15), "150 Days of President Trump" (Gary Midkiff, June 22) and "Democratic Party Response to the 2016 Election" (Julie Strauss, Ph.D., June 29).
The series concludes July 6 with "The Russia Challenge" (George Lungu, Oakton professor of political science). Lungu will examine how the relationship between United States and Russia will shape international security for decades to come.
Oakton's Emeritus program offers lifelong learning opportunities for those 55 years of age and older.
Enrollment is by series only, and seating is limited. Registration is $65 ($55 in-district seniors age 60 and above). The regular senior discount does not apply. Individual dates are not available for registration.
For more information, call 847-982-9888.