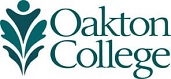 Oakton Names Williams Dean of Curriculum and Instruction
(Aug. 16, 2017) The Board of Trustees of Oakton Community College Tuesday evening affirmed the appointment of Ruth Williams as the college's next dean of curriculum and instruction. Williams previously served as dean of the Oakton Natural Science and Health Careers Division since Jan. 1, 2016.
Helping to ensure academic rigor, Williams will work with faculty, administration, students, appropriate committees and external agencies to develop, implement and maintain college curriculum information, course schedules and the college course catalog.
"In this role, Williams will support Oakton's strategic commitments to equity, teaching and learning, community and planning," says Vice President for Academic Affairs Ileo N. Lott. "She is a strategic thinker and will be able to work collaboratively with our faculty to maintain our extremely high standards for our curriculum."
Williams has been involved in Oakton's Program for Assessment and Learning (OPAL) for six years, working with faculty and staff to improve student learning outcomes. She has facilitated seven development activities, including the New Faculty Seminar and those dealing with teaching credentials and critical thinking. Williams also has authored a faculty handbook, served as an assessment coordinator and was a mentor for STEM and Preparing Future Faculty.
As the dean of Natural Science and Health Careers, Williams provided direction for 15 departments and programs, including basic nurse assistant training, biology, chemistry, earth science, elder care support, health information technology, horticultural therapy, medical coding and billing, medical laboratory technology, nursing, pharmacy technician, phlebotomy, physical education, physical therapist assistant and physics.
"I look forward to this new opportunity to more directly impact teaching and learning at Oakton," Williams says. "This is an exciting time for the college and our faculty and staff as we collaborate to improve student learning, success, persistence and completion."
Prior to her service as dean, Williams served as chair of Oakton's biology department, where she had been a faculty member for 13 years prior. Williams has served on five standing committees and teams, including the faculty professional development team and an accreditation subcommittee.
Previously, Williams was on the biology faculty of Moraine Park Technical College and Barat College, where she taught anatomy and physiology, pharmacology, laboratory techniques and biology.
Williams earned her bachelor's degree in biological sciences from the University of Wisconsin-Stevens Point and a master's in veterinary physiology from the University of Wisconsin-Madison.