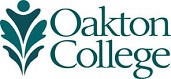 Oakton Owls women's basketball guard captures player of the week honors
(Dec. 20, 2017) Oakton Community College freshman guard Ava Gardner (Park Ridge, Maine South High School) was selected women's basketball District 4 player of the week, according to the latest Region IV National Junior College Athletic Association report.
Gardner led the Owls, which compete at the Division II level, in scoring in contests against Illinois Valley Community College on Tuesday, Dec. 12, and Black Hawk College-Moline on Thursday, Dec. 14. For the week, she averaged 19 points, 7 rebounds and 3 assists per game. Gardner currently leads the Owls in scoring (14.1 points per game) and steals (1.9 per contest). On the season, she is also averaging 5.7 rebounds and 2.6 assists per game.
"Ava has unique talents, including a beautiful three-point shot, along with great speed and vision to get to the basket," Melissa Rauschenberg, head basketball coach of the Owls, said. "She is truly deserving of this honor as she pushed herself to a new level physically and mentally. I believe she has many more weeks like this to come during the remainder of the season."


Oakton Owls women's basketball team small in numbers but big on heart
(Nov. 1, 2017) Oakton Community College women's basketball player Maddie McTague (Des Plaines, Maine East High School) has been working overtime preparing for the upcoming season by spending extra time in the weight room and running whenever possible.
"Getting my body in the best shape possible will only help me with my endurance and make our team more successful," says the 6-0 McTague, Oakton Owls' starting center.
Melissa Rauschenberg, Oakton's head coach, says such conditioning will be key for her team with just six players currently on the roster.
"Having a limited number of players will not stop us," says Rauschenberg, who is entering her fourth season with the Owls. "I always make strength and stamina a priority for the team. Additionally, I push for each individual to reach their highest potential. If the team is in great shape physically and mentally, we can compete for a conference title and go far in the postseason. This group has the heart, hustle and discipline to be extremely successful."
Rauschenberg says she envisions bigger things than last year from McTague, who averaged 6.4 points and 4.7 rebounds per game as a freshman.
"Maddie is entering this year with a tougher attitude with her increased strength," says Rauschenberg. "She will be a scoring threat in the post and a leader on and off the court for her teammates."
This season, newcomer Angelina Apostolou (Niles, Maine East High School) will be directing the offense as point guard.
"I definitely bring a positive presence on the floor by directing players where I expect them to be on the court," Apostolou says. "The more I connect with my teammates on the court, the better our chemistry will be. My expectations for this season are that we will be able to run up and down the floor faster than opponents."
Marian Ismail (Niles, Maine East High School) is Oakton's only other returning player from the 2016-17 season. Last year, the forward averaged 6.6 points, 2.3 rebounds and 1.9 assists per contest. Incoming freshmen include Ava Gardner (Park Ridge, Maine South High School), Maggie Haderlein (Park Ridge, Resurrection College Prep High School) and Jasmine Cetinbag (Chicago, Mather High School).
Rauschenberg, who honed her basketball skills playing at Maine South High School and led the Owls to the Illinois Skyway Collegiate Conference title in her first season as head coach, says this year's team will be able to score even with a limited number of players.
"All of our girls are able to run the floor for fast breaks," she elaborates. "Also, our players will be able to penetrate the seams and take the ball inside to the basket or kick it out to anyone to shoot from outside."
The Oakton Owls tip off the season at 5 p.m. Thursday, Nov. 2, hosting the College of DuPage.

Owls' Gonzalez named to All-Region Team
(March 13, 2017) Oakton Community College sophomore guard Mallory Gonzalez (Mount Prospect/Prospect High School) was named to the National Junior College Athletic Association (NJCAA) All-Region Team as a second team selection in Region IV, District D.
"Mallory combines athleticism with superior basketball I.Q., and it's no surprise she was an all-region selection," said third year Owls head coach Melissa Rauschenberg. "She is a team leader on and off the court and involves the whole team when she is out there."
Gonzalez played in 16 games for the Owls in 2016-17, earning regional player of the week honors in February. She averaged 17.3 points and 6.4 rebounds per game, shooting 42.1 percent from the field (96-228). She also blocked 21 shots during the season.
"Mallory has great potential to continue her basketball career in her next two years and to become an even better leader," Rauschenberg added.