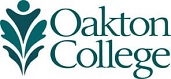 The Oakton Community College Women's Soccer Team participates in intercollegiate athletics as a Division I member of the National Junior College Athletic Association (NJCAA) and the Illinois Skyway Collegiate Conference (Skyway Conference). Students who participate in Oakton athletics must maintain a required grade point average as established by the NJCAA and Oakton Community College and participate in specialized academic support programs coordinated by Athletics Academic Support Specialist Taylor Wright and with the Oakton Learning Center. For more information on participation in the men's soccer program, click on the "Recruit Me" link, email Head Coach Steven Brody or contact the Athletic Department at 847.376.1753.
Announcements
Sophomore center Judith Flores finished the season with 30 points (10 goals, 10 assists) to lead Oakton.
The women's soccer team treated itself to a spot in the National Junior College Association (NJCAA) Region IV Tournament Quarterfinals by defeating Elgin Community College 1-0 in the semifinals on Saturday, Oct. 31.
With its 4-0 home victory over Elgin Community College on Oct. 21, Oakton's women's soccer team (11-1-1, 4-1 Illinois Skyway Collegiate Conference) is riding an unbeaten streak of 10 matches.
In its most recent game, freshman forward Suany Godines scored the game winner for Oakton.
Coaches
Steve Brody
Head Coach

Dave Adkisson
Assistant Head Coach

Adnan Ejupovic
Assistant Coach

Alan Chalem
Assistant Coach/Goalkeeper Coach