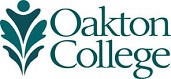 Under head coach Steve Brody, the Raiders continue to make strides each season. In 2010, the Raiders notched a 10-6-1 campaign and placed four players on the Illinois Skyway Collegiate Conference All-Conference First Team. Goalkeeper Ruby Martinez was one of the best netminders in the nation with her 0.55 goals against average.
Announcements
Sophomore center Judith Flores finished the season with 30 points (10 goals, 10 assists) to lead Oakton.
The women's soccer team treated itself to a spot in the National Junior College Association (NJCAA) Region IV Tournament Quarterfinals by defeating Elgin Community College 1-0 in the semifinals on Saturday, Oct. 31.
With its 4-0 home victory over Elgin Community College on Oct. 21, Oakton's women's soccer team (11-1-1, 4-1 Illinois Skyway Collegiate Conference) is riding an unbeaten streak of 10 matches.
In its most recent game, freshman forward Suany Godines scored the game winner for Oakton.
Coaches
Steve Brody
Head Coach

Dave Adkisson
Assistant Head Coach

Adnan Ejupovic
Assistant Coach

Alan Chalem
Assistant Coach/Goalkeeper Coach