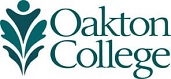 Oakton women's tennis returns after a two-year absence
(Sept. 1, 2017) For the first time in two years, women's tennis returns to Oakton Community College under Kelly Johnson, head coach.
Johnson, who directed the Oakton Owls men's tennis team to an appearance in the national tournament in spring, is enthusiastic about resurrecting the women's program at the college.
"I'm excited to get the ball rolling and making a mark for tennis players who are interested in representing Oakton," Johnson says. "My goals include building up the program and getting the community excited about women's tennis."
A native of Wisconsin, Johnson graduated from the University of Wisconsin-Madison, where she played tennis for a nationally-competitive program. Last spring, she led the Owls to the 2017 National Junior College Athletic Association (NJCAA) Division I Men's Tennis Championship. In addition to leading Oakton to a No. 24 finish at nationals, Johnson coached the Owls to a second place finish in the Illinois Skyway Collegiate Conference (ISCC), earning the league's Newcomer Coach of the Year Award. The Owls' third place finish at the NJCAA Region IV Men's Tennis Tournament qualified the team to compete for the national championship.
Johnson says that success can translate to the women's tennis team this fall.
"We have a great deal of potential and motivation to follow in the men's footsteps," she says. "Our goal this year is to extend the season like the men's team did."
Johnson will be relying on core players that include Asianna Wicker (Des Plaines, Maine West High School), Vlada Kirilenko (a former resident of the Ukraine who currently resides in Glenview), Nadia Fediv (Park Ridge, Maine South High School) and Jaely Beltran (Des Plaines, Maine East High School).
"Overall, I'm encouraged for the season with so many promising players," said Johnson.
The Owls open the season on Tuesday, Sept. 12, traveling to Palos Hills to take on conference opponent Moraine Valley Community College. Oakton plays its first home match of the season Thursday, Sept. 14, when the Owls host ISCC rival College of Lake County at John's Park, 2101 Central Road, Glenview.