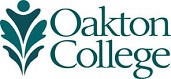 New Students
Getting started at Oakton is easy. Just follow these simple steps:

Complete an application.
Submit transcripts. (high school, GED, and/or previous college)
Take the assessment tests, if applicable. All students who intend to enroll in a math or English course must take an assessment test or provide transcripts (or appropriate ACT scores) demonstrating successful completion of classes at another college or university. The assessment tests help the College place students in the appropriate class level.
Prepare to register for classes.
Traditional Age Students (recent high school graduates)
You will receive a letter from the Enrollment Center assigning you a date to attend your New Student Orientation. At this time, you will meet with an advisor, plan your schedule and register for classes. These events begin in mid-June.
Adult Students
Review the Adult Student Information Presentation to answer many of the basic questions about getting started at Oakton. After reviewing this information, contact Advising Services to make an appointment with an academic advisor. The advisor will help you develop your course schedule and answer any questions you may have.
Review the Oakton catalog for details about academic programs, degree or certificate requirements, and course offerings.
Complete any necessary financial aid forms.