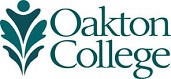 Fulfilling the Placement Requirement
Writing Placement
ACT with an English sub score of 20 or higher
Submit official or unofficial ACT score to the Enrollment Center for processing.
SAT with an Evidence-Based Reading and Writing Score of 480 or higher
Submit official or unofficial SAT score to the Enrollment Center for processing.
Writing Placement Test
Take the test in the Testing Center or during a scheduled test time.
With college-level English (English 101, Composition 1, Rhetoric 1, etc.)
Submit official college transcript to the Enrollment Center, where it will be processed to show writing placement has been fulfilled. (These students DO NOT need reading placement.)
OR
Email an unofficial copy to orientation@oakton.edu. (The preferred method is through the Enrollment Center.)
Reading Placement
ACT with a Reading sub score of 20 or higher
Submit official or unofficial ACT score to then Enrollment Center for processing.
SAT with an Evidence-Based Reading and Writing Score of 480 or higher
Submit official OR unofficial SAT score to the Enrollment Center for processing.
By Reading Placement Test
Take the test in the Testing Center or during a scheduled test time.
With college-level English (English 101, Composition 1, Rhetoric 1, etc.)
Submit official college transcript to the Enrollment Center, where it will be processed to show reading placement has been fulfilled. (These students DO NOT need writing placement.)
OR
Email an unofficial copy to orientation@oakton.edu. (The preferred method is through the Enrollment Center.)
Mathematics Placement
By Math Placement Test
Take the test in either Testing Center or during a scheduled test time.
Through direct math placement if the student went to one of the following high schools: Evanston Township, Maine East, Maine West, Maine South, Niles North, Niles West, Glenbrook North, Glenbrook South
Submit their official high school transcript and an official or unofficial copy of ACT or SAT score to the Enrollment Center for processing.
College-level Math (College Algebra, Pre-calculus, Calculus 1, etc.)
Submit their college transcript to the Enrollment Center, where it will be sent to the Mathematics Department for processing to show placement has been fulfilled.
OR
Email an unofficial copy to orientation@oakton.edu. (The preferred method is through the Enrollment Center.)
Submit college transcript directly to the Mathematics Department.
Email an unofficial copy of their college transcript to mathplace@oakton.edu indicating that they need math placement to be eligible for Orientation.