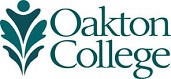 Proctored Testing for Other Institutions
In addition to testing for Oakton courses, the Testing Center at the Skokie campus offers proctoring services for community residents and professionals who need to take a test under the supervision of a college testing office. We administer both paper/pencil and Internet-based tests from schools and professional institutions located throughout the world.
Oakton Community College belongs to the NCTA (National College Testing Association) Consortium of College Testing Centers, and we also subscribe to the NCTA Professional Standards and guidelines.
How to Arrange for an Exam:
Students must notify their institution that they want to take a proctored exam at Oakton. Some institutions require a form to be signed by the proctor. Other institutions need only the proctor's information.
Students must set up an appointment once the test arrives at Oakton's Testing Center. Tests are administered during our regular office hours listed below under strict security procedures.
Spring & Fall Semester Hours
Monday - Thursday, 8 a.m. - 8 p.m.
Friday, 8 a.m. - 4 p.m.
Saturday, 10 a.m. - 2 p.m.
Summer Semester Hours** (June & July)
Monday - Thursday, 8 a.m. - 8 p.m.
Interim Hours* (Between Semesters)
Monday - Friday, 9 a.m. - 4 p.m.
*The Testing Center is closed on evenings and Saturdays when classes are not in session.
**The College is closed on Friday, Saturday and Sunday during the summer semester.
***Appointments must be made a minimum of 48 hours in advance. Same day or rush appointments may not be accommodated depending on seat availability and/or office hours.
****Finals week and Midterm week, proctoring will be suspended to accomodate Oakton Students.
There is a fee for each test. Test takers are responsible for postage unless the sponsoring institution provides a pre-paid mailer. Refer to the fee table below:
| | | |
| --- | --- | --- |
| Type of Test | Testing Fee | Postage |
| Tests within the United States | $15 per test | Stamps or pre-paid mailer |
| International Tests | $15 per test | $35.00 per international envelope |
| Placement Tests for Other Institutions | $20 per test | Stamps or fax |
Mailing Address:
Oakton Community College
Testing Center, Rm. A135
7701 N. Lincoln Ave.
Skokie, IL 60077
Proctor Information:
Jennifer McNeela, Assistant Testing Coordinator
Des Plaines and Skokie campus, 847-635-1923
jmcneela@oakton.edu