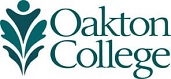 LGBTQ+ Working Group
Oakton's LGBTQ+ working group was formed to improve LGBTQ+ campus life and climate, and ultimately shape the educational and working experience of its members. The mission of the group is to help build a campus that is inclusive, welcoming, and respectful of LGBTQ+ people and their allies.

The working group is a collaboration of multiple areas of the college, including Oakton's Diversity Council as well as the Women's and Gender Studies Steering Committee.
Members
Projects include SafeZone training, an inclusion statement for generic syllabi, a plan for implementation of gender-inclusive restrooms at the Des Plaines and Skokie campuses, and a comprehensive review of Title IX compliance for Trans* students.

Oakton Community College does not discriminate on the basis of race, color, creed, religion, national origin, disability, age, marital status, military status, socioeconomic status, sex or gender, gender identity, or sexual orientation in admission to and participation in its educational programs, college activities and services, or in its employment practices.

Inquiries regarding compliance with nondiscrimination policies and regulations should be directed to the Vice President for Student Affairs or Chief Human Resources Officer, Oakton Community College, 1600 East Golf Road, Des Plaines, Illinois 60016, 847.635.1600.


*Refers to all of the identities within the gender identity spectrum.