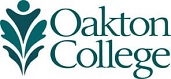 Full-Time Staff Benefits
Medical Insurance: Eligible as of hire date. Full-time staff are eligible for individual or family coverage, participating in Oakton's self-insurance, HMO Illinois, or BlueAdvantage health plans. The employee share of premium cost is eligible for tax sheltering under IRS Section 125.
Dental Insurance: Eligible as of hire date. Full-time staff are eligible for either individual or family coverage in Oakton's dental insurance. All premiums are tax sheltered under IRS Section 125.
Flexible Spending Account: Full-time staff employees may set aside pre-tax dollars for reimbursement of eligible health care and dependent care expenses, pursuant to IRS Section 125 regulations.
Term Life Insurance: One and one-half times annual salary rounded up to the next thousand dollars. Optional and dependent life insurance is available and is paid by the employee.
Tuition Waivers:The College will waive tuition for an unlimited number of Oakton credit-courses for employees, their spouse and children.
Tuition Reimbursement: Reimbursement for course tuition at other educational institutions is available according to contracted amounts.
Retirement:Full-time staff are required by state law to join the State Universities Retirement System (SURS). Employees contribute eight and one half percent of gross pay to SURS. Full-time staff vest their retirement account after five full years' credited service. In the event of separation from employment before vesting, the employee contributions may be withdrawn.
Deferred Compensation Plans: The College offers 403(b) and 457 tax-deferred annuity plans.
Observed Paid Holidays:
Labor Day (First Monday in September)
Veteran's Day (November 11)
Thanksgiving (the Fourth Thursday-Friday in November)
the day of Christmas Eve
Christmas Day
New Year's Eve
New Year's Day
Martin Luther King's Birthday (Third Monday in January)
President's Day (Third Monday in February)
Memorial Day (Last Monday in May)
Independence Day (July 4)
Sick Days: Full-time staff receive 15 sick days per year. Up to three of these days may be used for personal business.
Vacation: Non-exempt staff initially earn 10 vacation days per year; exempt staff initially earn 15 vacation days per year. Additional days are earned after five years of service. The maximum annual accrual for non-exempt staff is 19 days per year and for exempt staff 20 days per year.
Four-Day Summer Work Week: The College adopts a four-day summer work week (dates vary each year).
Early Childhood Centers:  Discounted rate for employees.  Click here to find out more about tuition rates.