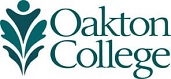 Part-Time Staff Benefits
Medical Insurance: Part-time staff scheduled to work 25 hours per week are eligible to purchase individual HMO health insurance after 90 days of employment. The employee will incur 50% of the cost of the individual health plan.
Retirement:Part-time staff are required by state law to join the State Universities Retirement System (SURS). Employees contribute eight percent of gross pay to SURS. Part-time staff vest their retirement account after five years' credited service. In the event of separation from employment before vesting, the employee contributions may be withdrawn.
Tuition Waivers:The College will waive tuition for a total of up to 24 credits for part-time staff in 25 hours per week part time positions and up to 18 credits for part-time staff scheduled in 20 hours per week part time positions.  Waivers apply to Oakton credit-courses and are eligible for employees, their spouse and children, per fiscal year.
Deferred Compensation Plans: The College offers 403(b) and 457 tax-deferred annuity plans.
Observed Paid Holidays:
Labor Day (First Monday in September)
Veteran's Day (November 11)
Thanksgiving (the Fourth Thursday-Friday in November)
the day of Christmas Eve
Christmas Day
New Year's Eve
New Year's Day
Martin Luther King's Birthday (Third Monday in January)
President's Day (Third Monday in February)
Memorial Day (Last Monday in May)
Independence Day (July 4)

Sick Days: Sick days are accrued on a bi-weekly basis based on annual hours worked.
Vacation: Vacation days are accrued on a bi-weekly basis based on annual hours worked.
Four-Day Summer Work Week: The College adopts a four-day summer work week beginning with the Friday following Memorial Day and continuing until the Friday of the week preceding the beginning of the academic year.
Early Childhood Centers:  Discounted rate for employees.  Click here to find out more about tuition rates.