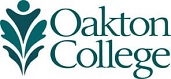 Planning
2018-2022 Strategic Plan Success Matters
The Office of Research and Planning provides data, coordination, and other support for all Higher Learning Commission accreditation activities at Oakton.
Higher Learning Commission
230 S. LaSalle Street, Suite 7-500
Chicago, IL 60604-1413
312.263.0456
Download Adobe Reader
Adobe Reader is required to view and print PDF files.
Get Adobe Reader.
Clicking on this link will take you to another web site where you can download Adobe Acrobat Reader for free. The site will open in a new window.