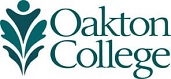 Minimum of 12 college-level credits from a regionally accredited college or university with a minimum grade point average of 2.5 on a 4-point scale or two years of full-time or equivalent professional experience working in settings such as hospitals, rehabilitation and vocational facilities, skilled care agencies and senior centers, community gardens, botanic gardens, schools, horticultural businesses, or prisons (employer verification required).
One year of high school biology or one semester of college biology; minimum grade of C.
Entry level competency for English 101 (EGL 101) as demonstrated by coursework or Oakton's English Writing Assessment Test (WSAT).
Knowledge of and experience with growing plants and/or gardening is strongly encouraged.
Proficiency in basic computer and internet skills is strongly encouraged.
North American residents who are able to acquire the proper documentation for participation in the onsite sessions are eligible to apply for the Horticultural Therapy Certificate Program.
Applications for admission are made through the Chicago Botanic Garden. Contact htcertificate@chicagobotanic.org.
Application deadline has passed.