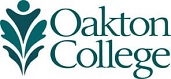 Faculty Biography - Soheila Azadi
Soheila Azadi
Lecturer
A.A University of Najafabad
B.F.A University of Pennsylvania
M.F.A University of Illinois at Chicago
847.635.1950
sazadi@oakton.edu
Room 2430 Des Plaines

Web page: http://www.soheilaazadi.com
This link will take you to an unofficial page or a page outside of Oakton; any opinions expressed in the page are strictly those of the author and have not been reviewed, approved or endorsed by Oakton Community College.
Personal Statement
I am an interdisciplinary visual artist based in Chicago and Iran. I was born in the capital of Islamic cities, Esfahan, while I absorbed storytelling skills. I graduated from an Early Childhood Education program in Iran a year before I immigrated to the U.S.
After my immigration I started learning English while I worked as a teacher substitute for six years. I then moved to Pennsylvania to study Traditional Animation at Edinboro University of Pennsylvania. Immediately after, I started an MFA program at the University of Illinois at Chicago. My focus in my practice is where Feminism intersects with art. My inspirations in my practice come from my own experiences of being a woman who have lived under Theocracy and democracy. I use performance art and performative installations as methods to both materialize and narrate stories about women's everyday struggle in the world.
To learn more about my art practice please go to: www.soheilaazadi.com