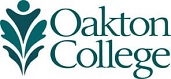 Download the generic syllabus from the website.  This will save you a lot of unnecessary work. You will then customize this syllabus.
The first five items on the generic syllabus should be reproduced on your syllabus without any changes.  You should review the learning objectives and make sure that your plan for the class meets the learning objectives.
In your outline of topics you should list the topics you will be covering by week or dates.  Including the reading assignments is also highly desirable.  Please include the dates of exams and due dates for papers on this schedule.
In the section on methods of instruction, describe how you conduct class.  If your class is primarily lecture, say so (but consider changing your ways).  If your class will involve field trips, it is essential that this be mentioned in this section as well as in the section on course requirements.  If you will be asking students to attend various Oakton events such as Women's History Month events, Cultures Week, plays, musical performances, or public forums, it would be good to list them here.
In the section on course practices required, be sure to list all course requirements.  Do not forget that every class in our department except logic requires that 15 pages of writing be assigned.  In this section, you should also state your policies on attendance, late papers, make-up exams, and standards for written work.  (Although these are your decisions, the Department strongly suggests that in formulating your requirements you take into consideration the complex nature of the lives of many Oakton students.  Don't put down strict requirements such as no late papers and then make exceptions for worthy students.  You need to follow your syllabus.) The Department also asks that you include important dates here if you haven't done so in your outline of topics.
In the section on methods of evaluation, please specify the weights of all assignments and the method that you will use in calculating the final grade if this method is at all unusual.
In the section on other course information, please include Sections A and B exactly as they appear on the generic syllabus.
Please be sure to give students an email address that you check regularly, and list your office and office hours.  For your phone number, you should list the Division 3 number or the Skokie Support Staff number.  The office staff in either office can take messages and leave them in your mailbox.
Syllabi should be neat and should contain no spelling errors, grammatical errors, or punctuation errors.  The Division 3 Office staff will prepare your final syllabus if you get it to them early enough.
Adjunct faculty members should give the deaprtment chair a copy of their proposed syllabus at least two weeks before classes start. Needless to say, the department chair is always available for consultations on syllabi.