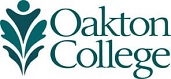 HUM124 - African-American Culture and the Arts
Course offers an interdisciplinary and comparative survey of the intellectual, artistic, historical, and cultural achievements of people of African descent in America. Content includes examination of literature, philosophy, visual art, music, film, and other performing arts.
HUM161 - Global Cinema
Course offers a survey of the historical development of global cinema outside of Hollywood and the United States, emphasizing a study of films and innovations in film production, distribution, and exhibition, as well as changes in national identity, that have had significant influence on cinema as an international art form.