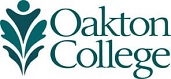 HUM 161 counts toward the Humanities Fine Arts requirement and the Global Studies requirement. It can also be used to earn the Global Studies designation.
(IAI F2 909)
View HUM 161 generic syllabus (for the syllabus for a specific section, please contact the instructor).
Read the catalog description.
For the most current list of course offerings see the class schedule.
Section 001
Global Studies

T

12:30-4:30 pm

Des Plaines

Section 050

F

6:30pm-9:20pm

Skokie

 Section 001 is a late start beginning 1/30