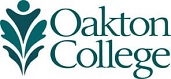 Course focuses on the most fundamental questions that human beings have always asked. Topics include a critical examination of theories about reality and truth, moral values and social justice, personal identity and free will, aesthetic values, and systems of religious beliefs. Three credit hours. No prerequisites.
(IAI H4 900)
Note: Each instructor develops his or her own focus for HUM 127. Please contact the instructor for information on the class focus and books. A number of these sections can be used to complete the Great Books Program. The Great Books sections will be cappped at 25 students and will emphasize discussion.
Section 1E1

MTWR

09:00am-12:40pm

Des Plaines


Section 701

MTWR

11:30am-
1:00pm

Skokie

Section 702

MTWR

9:45am-
11:15am

Des Plaines

Section 750

MW

6:00pm-
9:15pm

Des Plaines


Section 8C1

This is an online class.

Weekly participation required.