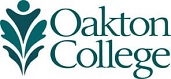 Under the terms of the Federal Gainful Employment Act, this information is provided for Oakton certificate programs that are eligible for federal financial aid – and that prepare students for employment in a recognized occupation.
The goal is to provide prospective students with the full cost to complete a given certificate program, the graduation rate based on full-time attendance, and occupational information for that field.
Data for programs that have fewer than 10 graduates or student loan borrowers is not provided, as allowed by law, in order to protect individual identity. 
Gainful Employment information is available for the following law enforcement certificate:
Announcements
Des Plaines, Skokie
Beginning in June, 2010, Northern Illinois University will offer a Bachelor of Science in Applied Management (BSAM) degree with an emphasis in public safety. All coursework will be completed at Oakton, with general education courses taught by Oakton faculty and degree-specific courses delivered by NIU faculty.