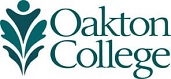 Q: How can I reserve a Language Lab for my class?
A: We recommend that you schedule all your class activities, quizzes, and exams and reserve a Lab for these events, at the beginning of each semester, as soon as you can.  By doing so, you and your students will be assured enough time for these events and avoid scheduling conflicts with other classes. 
Q: What do I do if I have an assignment for my students?
A: When you have an assignment for your students to record in the lab, please be sure to send the following information, at least a week before the assignment starts:
Class name and number
Assignment name (for example: Assignment # 1, assignment for April, etc)
List of students' names
Instructions to be given to the students to complete the assignment
Assignment starting date
Assignment due date
Time allowed for students to complete the assignment, if necessary. (For example: 30 minutes, 1 hour, etc.)
Q: What do I do when one of my students can't take an oral exam during the programmed schedule?
A: You need to let the lab staffs know the:
name of student;
name of exam;
amount of time allowed for the student
date on which the student is allowed to take the exam;
Q: How do I access my students' files?
A: You can access your students' files by logging into myOakton and find FileWay or come to the Language Lab for more explanations and a hard copy of the FileWay instructions.