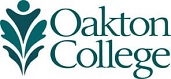 Beginning Korean I
I.     Course Prefix/Number: KOR 101
       Course Name: Beginning Korean I
       Credits: 4 (3 lecture; 2 lab)
II.    Prerequisite
None
III.   Course (Catalog) Description
Course develops basic language skills, within the context of Korean culture. Content includes pronunciation, vocabulary, grammar, reading, listening comprehension and oral and written communication. No prior study of the language presumed. Recommended that experienced students discuss proper placement with instructor.
IV.   Learning Objectives
Actively communicate in Korean, making spontaneous use of structures and vocabulary studied.
Demonstrate an appreciation of contemporary Korean culture through written and aural class work.
Demonstrate spoken Korean in everyday contexts through responding to simple basic questions.
Illustrate reading comprehension through answering relevant questions on uncomplicated selections.
Use elements of beginning grammar through short listening, spoken, and written exercises.
Write simple sentences within the context of what has been studied.
V.    Academic Integrity and Student Conduct
Students and employees at Oakton Community College are required to demonstrate academic integrity and follow Oakton's Code of Academic Conduct. This code prohibits:
• cheating,
• plagiarism (turning in work not written by you, or lacking proper citation),
• falsification and fabrication (lying or distorting the truth),
• helping others to cheat,
• unauthorized changes on official documents,
• pretending to be someone else or having someone else pretend to be you,
• making or accepting bribes, special favors, or threats, and
• any other behavior that violates academic integrity.
There are serious consequences to violations of the academic integrity policy. Oakton's policies and procedures provide students a fair hearing if a complaint is made against you. If you are found to have violated the policy, the minimum penalty is failure on the assignment and, a disciplinary record will be established and kept on file in the office of the Vice President for Student Affairs for a period of 3 years.
Please review the Code of Academic Conduct and the Code of Student Conduct, both located online at
www.oakton.edu/studentlife/student-handbook.pdf
VI.   Sequence of Topics
Week
Unit/
Chapter
Title
Grammar
Reading/
Speaking
Exams
1
Unit 1
Nice Meet you
*to be- 예요, 이에요
*who- 누구
 
 
2
Unit 2
What is this?
*this/that(thing)-이게, 저게
*what-뭐
 
 
3
Unit 3
Please, give me a cup of coffee
*to have/to be –있어요
*not to have/ -없어요
*Korean numbers
*how many? -몇 개
 
 
4
Unit 4
Where is Andy?
*subject marker- 이/가
*location marker-에, 에서
* where – 어디
 
 
5-6
Ch 1
What is your phone number?
*Sino-Korean numbers
*how much is it- 얼마예요?
*what number – 몇 번
My Birthday
 
-8
Ch 2
Where are you going?
*Vowel harmony
*ends in –요
* what time – 몇 시?
* what are you doing?-뭐해요?
* time marker-에
Now, in Seoul, Korea
Midterm
9-10
Ch3
Where do we meet?
*object marker- 을/를
*informal polite style
Mina's schedule.
 
11-12
Ch4
What did you yesterday?
*past tense
*negative expression
*irregular verbs
Party
 
13-14
Ch5
Where is the bank?
*location words
*go to/come to-(으)러 가다
SoGang University
 
15-16
Ch6
How do I get to there?
*how-어떻게
*by means of –(으)러
*from – to 에서-까지
*polite request/command -(으)세요
Bus & Subway
Final Exam
VII.  Methods of Instruction
The basic grammatical structures and vocabulary of modern spoken Korean will be taught through aural-oral drills and exercises.  Class time will be devoted to acquiring fluency in speaking and listening with structures, expressions, and vocabulary studied in the class.
Students are expected to have studied the text and to have listened the audio CDs of the text assigned in the syllabus prior to class, in order to be able to participate in the class actively.  CDs are to be used for reinforcement of speaking and listening skills.
Exercises in the text provide additional practice in speaking and listening, as well as reading and writing.  Supplementary materials will be added to help students to achieve their linguistic goals.  At times, audio-visual material will be used to help students learn the language within proper contexts.
For instructional purposes, English will be used to explain rules of grammar; otherwise, only Korean will be used.
Course may be taught as face-to-face, hybrid or online course.
VIII. Course Practices Required
Course may be taught face-to-face, hybrid or online course.
DO NOT MISS class.  Do assigned preparations in time for class.  Written exercises of the textbook must be submitted on the date specified in the syllabus.  Listen to the audio CDs a minimum of two hours per week, although it is recommended that students listen audio CDs one hour per day.  Students are expected to submit the lab exercises on the date specified in the syllabus.  Take two unit exams.  Daily quizzes will focus on vocabulary, dictation, and some aspect of the material covered in the previous classes.
Exams, both unit and final, will consist of oral and written parts.
The Oakton Community College catalog states: Oakton Community College does not discriminate on the basis of race, color, creed, religion, national origin, disability, age, sex, sexual orientation, or marital status in admission to and participation in its educational programs, college activities and services, or employment practices.
In keeping with this policy of tolerance and non-discrimination, in this class all of us (myself included) should strive to:
Listen and give careful consideration to all ideas expressed in class, especially those that are different from our own, without attacking or demeaning the people who have those views, and
Avoid using insulting terms or telling offensive jokes when talking to or about individuals or groups.
IX.   Instructional Materials
Note:
Current textbook information for each course and section is available on Oakton's Schedule of Classes.
Note: Current textbook information for each course and section is available on Oakton's Schedule of Classes.
Sogang Korean –Korean for Non-Native Speakers (StudentBook 1A), by Korean Language Education Center, Latest Edition, Sogang University/ The Publishing company, "Hawoo".
Sogang Korean –Korean for Non-Native Speakers (WorkBook 1A),  by Korean Language Education Center, Latest Edition, Sogang University/ The Publishing company, "Hawoo".
 Recommended:
Korean/English and English/Korean dictionary
X.    Methods of Evaluating Student Progress
| | | |
| --- | --- | --- |
| 1. | Attendance & Participation | 10% |
| 2. | Exams | 45% |
| 3. | Lab Assignments | 45% |
|   |   | 100% |
Grading Scale:
| | | |
| --- | --- | --- |
| 1. | A | 100% - 90% |
| 2. | B | 89% - 90% |
| 3. | C | 79% - 70% |
| 4. | D | 69% - 60% |
| 5. | F | 59% and below |
Workbook or electronic assignments must be done by students outside of the classroom in order to practice the course content. These assignments will count as 25% of the course final grade. Students need to have at least a D (60%) in this section in order to pass this course.
In this course at least one speaking exam is required.
XI.   Other Course Information
In this section, each instructor should specify policies on attendance, make-up exams, and late assignments.
Heritage speakers may not take this class.
Oakton has two Language Labs to support your language study. The Language Labs offer the perfect atmosphere for doing your lab homework, meeting with a language tutor, attending a conversation group, or working on a computer. You can find a variety of language specific resources and equipment: language reference books and other supplementary language materials, headphones with microphones, keyboard covers for typing in another language, and more. Language Lab personnel are always available to help students working individually. Visit one of the Language Labs today:
Des Plaines, Room 2446, 847.635.1612
Ray Hartstein (Skokie) Campus, Room C132, 847.635.1493
languagelab@oakton.edu
http://www.oakton.edu/acad/dept/mld/languagelab.htm


If you have a documented learning, psychological, or physical disability you may be entitled to reasonable academic accommodations or services. To request accommodations or services, contact the Access and Disability Resource Center at the Des Plaines or Skokie campus. All students are expected to fulfill essential course requirements. The College will not waive any essential skill or requirement of a course or degree program.
Oakton Community College is committed to maintaining a campus environment emphasizing the dignity and worth of all members of the community, and complies with all federal and state Title IX requirements.
Resources and support for
pregnancy-related and parenting accommodations; and
victims of sexual misconduct
can be found at
www.oakton.edu/title9/
.
Resources and support for LGBTQ+ students can be found at
www.oakton.edu/lgbtq
.
Electronic video and/or audio recording is not permitted during class unless the student obtains written permission from the instructor. In cases where recordings are allowed, such content is restricted to personal use only. Any distribution of such recordings is strictly prohibited. Personal use is defined as use by an individual student for the purpose of studying or completing course assignments.
For students who have been approved for audio and/or video recording of lectures and other classroom activities as a reasonable accommodation by Oakton's Access Disabilities Resource Center (ADRC), applicable federal law requires instructors to permit those recordings. Such recordings are also limited to personal use. Any distribution of such recordings is strictly prohibited.
Violation of this policy will result in disciplinary action through the Code of Student Conduct.