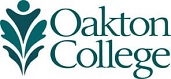 Computer Networking and Systems
Windows Support Technician Certificate
19 Semester Credit Hours; Curriculum: 0153
Note: Changes have been made to the requirements for this certificate which become effective fall 2018. View the fall certificate requirements now.
Courses for a Certificate:

Credit Hours

CIS 101 Introduction to Computer Information Systems

3

CNS 105 Networking Essentials*

3

CNS 110 Microsoft Windows Desktop Operating System

3

CNS 111 Microsoft Windows Server Operating System

3

CNS 150 Microsoft Windows Desktop Technician

4

One course from the following:

3

 

ELT 140* or higher

3

 

CNS 114 Microsoft Managing a Windows Server Operating System

3

 

CNS 152 Data Media Infrastructure Fundamentals for IT Professionals

3

 

CNS 170 Principles of Information Security

3

 

CNS 172 Network Defense and Countermeasures

3

 

CNS 174 Introduction to Computer Forensics

3

 

CNS 176 Security+ Certification

3


Total Semester Credit Hours for Certificate:


19

*As an alternative to CNS 105 and ELT 140 or higher, students may obtain "Credit for Experiential Learning" through evaluation by Oakton faculty for any of the two third-party certifications offered by CompTIA A+ or Network+.

Students who successfully complete the requirements below with a grade of C or better may qualify for the following certification exam:
 

Credit Hours

Cisco Certified Entry Network Technician (CCENT)

8

 

CNS 141 Cisco Introduction to Networks

4

 

CNS 142 Cisco Routing and Switching Essentials

4
Gainful Employment information: Windows Support Technician
Also see
Computer Networking and Systems Department
Careers in Computer Networking and Systems
All Degrees and Certificates