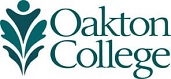 Xenophobic Nationalism:Its Rise and the Crisis of Neo-Liberalism
Monday, November 13
9:30 - 10:45 a.m.
Keynote speaker: Lilia Monzó, Ph.D., associate professor
College of Educational Studies, Chapman University
Challenging Anti-immigration and White Nationalism and Ushering a New Era of Activism
Room 1606, Des Plaines
Funding provided by the Oakton Educational Foundation
11 a.m. - 12:15 p.m.
Invited speaker: Celina Villanueva
Illinois Coalition for Immigrant and Refugee Rights
Whose American is this? A Latina Perspective on the Rise of Xenophobic Nationalism
Room 1606, Des Plaines
Co-sponsored by Women and Gender Studies
12:30 - 1:45 p.m.
Invited speaker: Ben Johnson, Ph.D., associate professor of history
Loyola University - Chicago
The Dark Side of American Environmentalism: Were Early Wilderness Advocates White Supremacists?
Room 1606, Des Plaines
Co-sponsored by Environmental Studies

Tuesday, November 14
9:30 - 11 a.m.
Invited speaker: Pam Smith
Addie Wyatt Center for Nonviolence Training
The Urgency of Kingian Nonviolence Today
Room 1606, Des Plaines
Co-sponsored by Peace and Social Justice Studies
11:15 a.m. - 12:15 p.m.
Camille Harrison
Recent European Elections and Political Trends
Room 1606, Des Plaines
Co-sponsored by Honors at Oakton
12:30 - 1:45 p.m.
Donovan Braud
Responding to Xenophobic Nationalism Through the Arts
Room 1606, Des Plaines
Co-sponsored by Great Books
2 - 4 p.m.
Film Viewing and Discussion
Harvest of Empire: A History of Latinos in America
Explores the political events, social conditions and U.S. government actions that led millions of Latinos to leave their homelands and move to America.
Room 1606, Des Plaines
Wednesday, November 15
9:30 a.m. - 3:30 p.m.
Study Abroad Fair
P-Wing Lobby, Skokie
11 a.m. - 12:15 p.m.
Study Abroad Information Session
India, Costa Rica, Spain, China, and more
Room P103, Skokie
12:30 - 1:45 p.m.
Camille Harrison
Recent European Elections and Political Trends
Room P103, Skokie
Co-sponsored by Honors at Oakton
2 - 3:15 p.m.
Richard Stacewicz
Non-violent Action in the Face of Rising Violence
Room P103, Skokie
Co-sponsored by Peace and Social Justice Studies
3:30 - 5 p.m.
Film Viewing and Discussion
Harvest of Empire: A History of Latinos in America
Explores the political events, social conditions and U.S. government actions that led millions of Latinos to leave their homelands and move to America.
Room P103, Skokie
Thursday, November 16
9:30 a.m. - 3:30 p.m.
Study Abroad Fair
Student Street, Des Plaines
12:30 - 1:45 p.m.
Study Abroad Information Session
India, Costa Rica, Spain, China, and more
Room 1606, Des Plaines
2 - 3:15 p.m.
Student and Oakton Employee Voices
The Personal Stories of Studying Abroad
Room 1606, Des Plaines
Friday, November 17
Friday sessions are open to faculty, administrators and staff only. Please register through the CPD.
10 - 11:15 a.m.
Faculty, Staff and Administrators
Share Experiences on International Professional Development Opportunities
Room 1606, Des Plaines
11:30 a.m. - 12:45 p.m.
Juletta Patrick
Bridging the Divides Among our Students in our Classrooms and on Campus 
Room 1606, Des Plaines
1 - 2:15 p.m.
Katherine Schuster
Brown Bag Discussion
Creating and Teaching International Field Study Courses
Room 1606, Des Plaines


---

For more information, contact Katherine Schuster, Ph.D., global studies coordinator at schuster@oakton.edu or 847.376.7118, Room 2526, Des Plaines.
Sponsored by Global Studies, with generous support from the Oakton Educational Foundation.