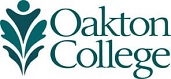 The 2011 conference was the culmination of a two-year project funded by a Title 6A grant from the Department of Education to develop South Asia related curricula in a wide variety of fields.
As we prepare to introduce courses focused on South Asia, we are aware of the colonial legacies that structure the very study of South Asia as an academic subject, as well as the many challenges posed by the rapidly changing global political context in which we work.  While keeping in mind the ways that learning South Asian culture and history can help American students develop critical perspectives on western history and cultural hegemony, we also see the need to critically address contemporary contradictions and issues within South Asia. The Indian state has positioned itself in the world's imagination as a rising power, driven by high growth rates and a thriving democracy. This dominant narrative pays little attention to growing rates of poverty, caste oppression, farmer suicides, a Maoist insurgency, violence in Kashmir and a surge in violence against women. Rather than an attempt to "strike a balance" or repeat clichés about "a country of contrasts," we feel it is necessary to develop and adopt a critical approach that refuses the triumphalism of an emerging giant on the one hand, and challenges western preconceptions about diverse and regionally-specific Indian traditions and civilizations on the other.
A different but related problem is found in teaching and learning about Pakistan, where American military intervention is the current context of scholarly inquiry.  The West is confronted almost exclusively with images of brutality and terrorism in Pakistan, which encompass not only a country but the dominant religion, Islam.  This creates pedagogical and theoretical difficulties in efforts to study the challenges to democracy, the growth of Islamic extremism, or the oppression of women.
Similar issues arise in teaching about other countries in the region, such as Sri Lanka, Bangladesh and even Afghanistan, and in teaching about specific regions and cultural traditions within South Asian countries.  In this conference, we will discuss the various theoretical and practical problematics of studying and teaching about South Asia in our current global context.