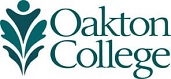 Organizational Development
Customer-driven and learning-centered approaches focus on improving professional skills needed in today's diverse and rapidly-changing business environment. Organizational Development provides workforce education and training to address key skills areas:
. Supervisory Development
. Customer Service
. Situational Leadership
. Change Management
. Problem Solving & Decision Making
. Training Needs Consulting
. Team Building
. Coaching
. Meeting Management
. Interpersonal Communication
. Presentation Skills
. other topics to meet your individual needs!
Development Dimensions International (DDI)
. Leadership Development
. Techniques for High Performance
. Service Plus
Achieve Global
. Frontline Leadership
. Learning to Lead
. Working
. Customer Service: The Service Difference
Contact our program manager at 847.635.1447 or workforcesolutions@oakton.edu to discuss your training needs.
---
Our Clients
Abt Electronics
The Bradford Group
College of American Pathologists (CAP)
The Cradle
Des Plaines Chamber of Commerce
Emergency Nurses Association (ENA)
Evanston Youth Job Center
Federal-Mogul
Glenview Department of Public Works
ITW
John Crane, Inc.
Lechner & Sons
LSG SkyChefs
Mather LifeWays
Mechanical Contractors Association
NorthShore University Health System
Summit Industries
Wheels, Inc.