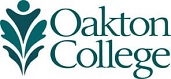 Center for Professional Development
Employees of the college can sign up for workshops and find more information about the CPD through myOakton, on the "HR, Payroll, & CPD" tab.
Oakton's Center for Professional Development (CPD) provides a wide range of professional development resources for all College employees. The Center's goal is to help faculty, staff and administration:
strengthen their commitment to effectively serving this learning community.
enrich the teaching and learning process.
create a community that inspires freshness of thought, creativity, and innovation.
explore instructional resources and programs in a convenient and friendly environment.
The CPD offers:
workshops and training in such areas as leadership development, career skills, and use of technology.
access to computer workstations, printers (color and b&w), high speed scanner with document feeder, and flatbed scanners
one-on-one assistance with business software, web and multi-media tools, and more.
assistance with your workshop, seminar or conference logistics including attendee registration, room reservations and setup, and food service.
Staff Directory
Mindy Finnigan
Senior Manager, Center for Professional Development
847.635.1989
Email: mfinniga@oakton.edu
Roxanne Escobar Park
Center for Professional Development Assistant
847.635.1669
Email: rescobar@oakton.edu