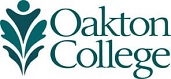 First-Year Mentoring Program
The jOURney First-Year Mentoring Program is a peer mentorship initiative to link new students with upper-class students on campus to promote success in college.
Participation is open to all incoming students.
Students will have the opportunity to attend on- and off-campus social events and college success workshops, while connecting with other first-year students.
For more information or to sign up, e-mail journey@oakton.edu. Include your name, preferred e-mail contact, phone, major or area of study and any interests or hobbies.