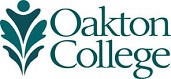 Arts & Humanities Databases with Journal, Magazine & Newspaper Articles
Off campus access: Use your myOakton username and password to login.
Questions? Call 847.635.1644.
Includes more 1,030 journals in full-text including articles, essays and reviews, as well as original creative works including poems, fiction, photographs, paintings and illustrations.
Provides a comprehensive scholarly, multi-disciplinary full-text database, with more than 7,000 full-text periodicals - of which 6,000 peer-reviewed journals - in all disciplines.
PDF Academic Search Complete Help Guide | HTML Academic Search Complete Help Guide
Collection of over 4,000 full-text ebooks from the American Council of Learned Societies (ACLS) about varioius world cultures, religions, history, and more.
The Artstor Digital Library is a database of images available for educational use from the world's leading museums, photo archives, and artists in one easily-navigated repository.