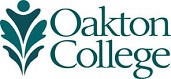 Business & Computers Databases with Journal, Magazine and Newspaper Articles
Off campus access: Use your myOakton username and password to login.
Questions? Call 847.635.1644.
Includes more than 3,650 full text business-related magazines and peer-reviewed journals covering marketing, management, accounting, finance, and economics along with Country Reports, Industry Reports, Market Research Reports, SWOT Analyses, and Company Profiles.
PDF Business Source Complete Help Guide | HTML Business Source Complete Help Guide
Provides comprehensive country-by-country information about its business culture, logistics, marketing, communications, money, transporation, and other resources for success in international business.
Includes feature articles, business profiles, interviews, financial information, thematic issues and timely news of note for business executives and managers in metro Chicago from 1993 through the present.
LexisNexis Academic provides a full range of credible sources for business information, including business and financial news, U.S., and international company financial information from government or private sources, market research, industry reports, and actual SEC filings. Search features permit comparison of companies based on criteria such as sales, income, and number of employees.
PDF LexisNexis Business Help Guide | HTML LexisNexis Business Help Guide
Provides full text of regional U.S. newspapers covering companies, politics, sports, industries, cultural activities, and people in their communities.
Provides comprehensive coverage of U.S. tax matters with the complete federal tax code (back to 1990), regulations, committee reports, rulings (1954-current), federal tax case histories (1860-current), Federal Tax Handbook, and codes, cases, rulings, and legislation from all fifty states. (Accessible only at Oakton Community College computers or online by login for Oakton students in selected courses).
Covers alcohol & drug abuse counseling, biotechnology, computer & data processing, CAD, electrical technology, forensics, graphic arts, health information technology, law enforcement & criminal justice, paralegal studies, and robotics.