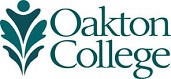 Local Government Information, Oakton Community College District
State and Local Government on the Net
State and Local Government on the Net is an Internet directory of state, county, and local government websites.
Illinois Local Government Online
Illinois Local Government Online is a service of the Illinois Municipal League (IML). The IML, a membership organization of cities, villages, and incorporated towns in the State of Illinois, has been serving municipal governments since 1913.
Northwest Municipal Conference
Founded in 1958 and located on the campus of Oakton Community College in Des Plaines, the Northwest Municipal Conference addresses regional issues of its 47 municipalities and 3 townships through policy initiatives, programs, and services.
Township Officials in Illinois
Township Officials of Illinois (TOI), established in 1907, is the state association for township government representing elected township officials in Illinois. The website includes a download center, a counties and townships map, the TOI Legislative Action Center, and the TOI Risk Management Association's newsletters.
Townships and Communities
Oakton Community College serves Townships and Communities in north suburban Cook County. The District is composed of communities located in Evanston, Maine, New Trier, Niles, and Northfield.