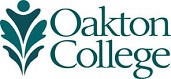 1: How to Choose a Topic
State your topic as a question. For example, if you are interested in finding out about the use of alcoholic beverages by college students, you might ask the question, "What effect does use of alcoholic beverages have on the health of college students?" Identify the main concepts or keywords in your question.
Current Issues
To access Oakton Library databases from an off-campus computer, click on the database name and then use your Oakton username and password to login.
Not sure what your Oakton username and password are? Find it here. Questions? Call 847.635.1644
The following scholarly websites discuss current issues:
CQ Researcher
Unbiased reports on current issues may be searched by topic and date. Pros and cons are provided.
Opposing Viewpoints
Provides viewpoint articles, topic overviews, full-text magazine, academic journal, and newspaper articles, primary source documents, statistics, images and podcasts, and links to Websites.
Government Information
Links to local, state and federal government sites are found here.
Web sites
The following websites are great to browse through to find a topic.
They also can help a person find more information on a selected topic.
301 Prompts For Argumentative Writing: An extensive list of topics divided into subject areas from the New York Times Learning Network.
ProCon: Non-profit and non-partisan information organization that presents a list of controversial topics divided into subject areas.
Oakton Library Books on Selecting a Topic
The following books have information on how to pick a topic and refine it:
The College Student's Research Companion: Finding, Evaluating, and Citing the Resources You Need to Succeed
Call Number: (DP) Z710 .Q37 2011; (RHC) RHC. Z710 .Q37 2011
The Curious Researcher: A Guide to Writing Research Papers
Call Number: (DP) LB2369 .B246 2009; (RHC) RHC. LB2369 .B246 2009
Research Strategies for a Digital Age
Call Number: (DP) REF. ZA3075 .T46 2013; (RHC) RHCREF. ZA3075 .T46 2013
Tip
Search for information about the main concepts or keywords of your topic in the I-Share book catalog, or in online periodical indexes.
Note
If you are finding too much information or too many sources when you search electronically, narrow your topic by using "and": beer and health and college students, for example.
Finding too little information may indicate that you need to broaden your topic.
Look for information on students rather than college students. Increase your hits by using the word "or": beverages or wind or beer or liquor.