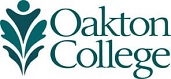 Workshops

MORNING ONLY WORKSHOPS
10 - 11:30 a.m.
1. Continuing Conversation About Releasing the Ripple Effect
Angela Searcy, Keynote Speaker
Come to this session to extend the conversation with the keynote presenter about the significance of everyday interactions with infants, toddlers, their families and our co-workers.

2. The Importance of Routines in Infant/Toddler Settings
Marge Holland, Health Systems Educational Services Ltd.
Early childhood practitioners need to encourage children to build healthy and positive routine habits, which provide a framework for the child's day. It is important to begin working with parents and children on the first day of enrollment to support healthy and independent environment. Participants will explore how routines – which include communication, dressing, napping, toileting, and cleaning up – provide consistency and security, and support them through transitions.
3. Documentation – Making the Learning Visible
Carrie Rafalski, Early Childhood Consultant
Discover new ideas to help you show parents, administrators and others where the learning is happening in your infant and toddler settings. Because parents often assume their children are only playing, you need to wow them with all the skills children are working on every day. Explore various ideas on how to document learning and share best practices.
AFTERNOON ONLY WORKSHOP
12:30 - 2 p.m.
4. Come Out and Play – Nature Fun for Toddlers, Twos, and Threes
Carrie Rafalski, Consultant
Nature experiences are missing in most early childhood programs.  How can we help parents understand the importance of outside play? Participants will study several nature playgrounds and discuss how to add simple elements and unique parts that are cost effective. Also, discover ways to bring nature into the classroom. Learn to help children see the wonders of nature.
MORNING & AFTERNOON WORKSHOPS
10 - 11:30 a.m. & 12:30 - 2 p.m.

5. Aligning CLASS and ITERS as Best Practice for Children
Adejumoke Akinbusuyi, Patricia Anderson and Shanda Starks, Christopher House
Children learn best in the context of relationships. This workshop will focus on best practice by bringing together two unique and respected classroom environmental rating scales that support classroom interactions and teaching practices. Participants will learn how the use of CLASS and ITERS will focus on the influence of the classroom environment and work hand-in-hand as an optimal, daily developmentally appropriate assessment practice.
6. Building Security: Understanding Attachment and Your Role in the Child Care Setting
Sara Anderson, Erikson Institute Center for Children and Families
This workshop will provide a framework for how attachment – the need for connection – is hardwired into each of us and how as caregivers we must understand this need to best support the little ones in our care. We will discuss the Circle of Security Parenting© framework and attachment theory to understand how to respond to attachment needs within the caregiver relationship, so that you become the secure base and safe haven in the infant/toddler classroom.
7. All You Do is Play all Day! Understanding How Young Children Learn Through Hands-on Experiences
Arnaz A. Cooper, Marillac House
Participants will explore how good planning and open-ended activities allow children to extend their learning.  We will discuss ways to use the TSG Kit Resources, the Illinois Early Learning Guidelines, and Bloom's Taxonomy as resources for activities, and the use of inclusive inquiry as an effective approach to lesson planning.

8. Building and Maintaining Outstanding Parent Partnerships
Jenny Gray, Bright Horizons
During this workshop, participants will explore specific steps that teachers and center leaders can take to ensure that strong partnerships are built from the beginning, and maintained over time. We will discuss ways to enhance partnerships so that families truly feel a connection with caregivers.
9. Separation, Relationships, and Building Social Emotional Competence
Michelle Patt, Howard Area Community Center
The process of separating from primary caregivers and forming attachments to new caregivers and relationships with peers in the childcare setting is a key developmental task for toddlers. In this workshop, participants will learn to create classroom environments, choose materials, plan activities and routines, and engage in teacher-child interactions that support the separation and attachment process and the development of children's social and emotional skills.
10. Active Music: A Perfect Fit for Toddler Brains and Bodies!
"Miss Carole" Stephens, Macaroni Soup!  Active Music for Active Learners!
Toddlers need to move – that's how they process and learn. Toddlers develop critical skills by exploring their environment, testing their bodies, storing information from everything they touch, reading every expression on your face, and listening to every sound they hear. Music delights them! Let's enlarge your developmentally appropriate repertoire of songs, dances, fingerplays, and rhymes. Come prepared to move!
11. Handling Difficult Conversations with Families
Lindsey K. Smith, Kids' Work Chicago
Families are as complex as the policies developed and supported in home day setting and early childhood centers. This workshop focuses on difficult conversations teachers and directors have with families, ranging from biting incidents to the suggestion of an evaluation for early intervention.
12. Suspending Early Childhood Expulsion
Allison Lowe-Foto, The Ounce of Prevention
Learn about early childhood expulsion and suspension. We will explain the gender and racial disparities; discuss Illinois' PA 100-105 (the law aimed at ending the practice of expelling infants, toddlers, and preschoolers from their early childhood programs); and review best practices. We will also examine how staff can implement strategies to address the problem.  Learn how the legislation came to pass, how it is being implemented, and about statewide initiatives that your program may utilize to support direct practice.
13. Functional Environments for Young Children
Ana Nedelea, Sunshine Home Daycare
In this workshop, participants will discuss the importance of creating functional spaces for infants and toddlers which stimulate their innate urge to explore through seeing, touching, and moving. The concept of Landscape for Learning will be explored. It describes major elements of design including, private spaces, lofts, risers, age-appropriate props, and space for self-initiated exploration.
14. The Power of Play!  Building Skills While Having Fun
Neelofer Kanji, Christopher House
Have you wondered how you can support infant and toddler play? Join us to learn how infants and toddlers learn and communicate, take risks, and solve problems through play. Play is a child's work. Your interactions encourage infants and toddlers to make discoveries in their world. This workshop will focus on the role of an educator during children's play, and provide new techniques for supporting this important activity.
15. Infant and Toddler STEM:  Science, Technology, Engineering and Mathematics That's Right for Infants and Toddlers!
Diana Rosenbrock, Collaboration for Early Childhood
High quality STEM experiences begin early. Infants and toddlers are eager to explore the world's secrets. They want to know "why?" Quality early childhood experiences can foster a lifelong interest in STEM topics. Positive, appropriate STEM learning experiences can promote key outcomes. This presentation will focus on how to implement an inquiry-based approach to STEM that is intellectually rigorous and developmentally appropriate . . . and what about STEAM?

16. Infant Reflexes: The Foundation for Positive Growth and Development
Mary Wirth, OTL, Therapeutic Links
In this workshop, participants will explore how infant reflexes serve as the foundational neuro network that integrates movement patterns with sensory links for hearing, vision, touch, and more. When developed in proper timing, infant reflexes provide the basis for cognitive, social, emotional, and self-regulatory skills. We will discuss how knowledge of reflex patterns can support the positive growth and development of all children. This presentation will be based on the Masgutova Method, developed by Dr. Svetlana Masgutova.

17. Enhancing Toddler Curriculum
Naikari Carrizales and Roxana Gomez, Bright Horizons
Learn developmentally appropriate ways to improve and enhance the toddler curriculum by adding open-ended activities for music/dance, art and story time. Also, discover how to adapt to the needs of the children by learning who they are, what their needs are, and using everyday tools and toys to build on everyday routines and schedules.

18. Is it Sensory Processing Dysfunction or Autism Spectrum Disorder?
Debra Schmidt, Therapeutic Links, OTL, Therapeutic Links
Discover some of the earliest similarities and differences between these two often confused conditions in the infant/toddler population—sensory processing dysfunction and autism spectrum disorder. Participants will also learn simple strategies to assist children with sensory-based concerns in a classroom setting.
19. It's All Routine! Managing Effective Routines for Infants and Toddlers
Lilliam Perez and Mindi Schryer, Ounce of Prevention
In this workshop, participants will learn how to make daily caregiving routines for infants and toddlers powerful experiences that support relationships and learning.  We will look at routines from arrival at the start of the day to diaper changing to floor time to napping and more, in order to plan intentionally for learning.  We will examine how to read cues of infants and toddlers and to consider individual temperament when carrying out effective routines.