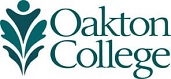 Infant Toddler Conference Workshops

MORNING WORKSHOPS
10 - 11:30 a.m.
1. Great Books and Activities for Toddlers from Evanston Public Library!
Martha Meyer and Robin Sindelar, Library Assistants – Evanston Public Library
Let the librarians do your book and art selection for you! Ms. Martha will share favorite new nature books for toddlers. Ms. Robin, a former teacher and an expert in toddler art, will share activities and crafts to extend the learning and fun from the books to classroom, home, or park. We will both share our best books for story time.
2. Guardians of Play
Jennifer Rosinia, President – Kid Links Unlimited
You are invited to become a member of an elite team of infant toddler professionals who have been selected for a mission like no other – to protect play! There is a dark force rising up and taking over that uses developmentally inappropriate practices. Early Childhood has come under attack, and infants and toddlers are vulnerable. An increasing demand for "academic outcomes" at very young ages and an emphasis on assessment has led to a decrease in play-based experiences. In this session you will be given the tools needed to serve as a Guardian of Play. You will be empowered with the knowledge of the research findings related to the importance of play during the early years of development. We will identify ways to educate and encourage parents to become allies in our efforts to protect play. You will work with other Guardians to create a play plan to take with you back to your galaxy.
3. Music and Movement with Infants
Carole Stephens, Owner – Macaroni Soup
Babies need to hear the human voice in order to model it. Spice up your auditory repertoire with singing to and with the babies in your care. They will love it – and even join in. Songs, fingerplays and simple movement activities engage babies while expanding their learning experience. Bring a baby doll or small pillow to use in this workshop.
4. Windows and Mirrors: Variations in Caregiving Practices
Elizabeth Tertell and Mary Quest, Faculty – Erikson Institute
Caregiving practices vary widely and are often shaped by cultural beliefs and values and caregivers' own experiences. This workshop will use the concept of windows and mirrors to examine variations in caregiving practices (i.e. sleeping arrangements, feeding, etc.). This will allow us to examine our own beliefs and biases and how these shape our work. Participants will engage in reflection on day-to-day practices with children and families, and ways to incorporate anti-bias curriculum, practices and policies into our settings. While the focus will be on infant and toddler caregiving practices, the content will be relevant to any early childhood practitioner.
5. El Desarollo del Cerebro – Como Nutrir La Mente del Niño
Graciela Luque, Early Childhood and Infant Mental Health Consultant, Illinois Action for Children
Las experiencias que los niños pequeños reciben en los primeros cinco años de vida son importantes para el desarrollo del cerebro, y la investigación muestra que alrededor del 90% del cerebro de un niño se desarrolla durante este tiempo. El desarrollo del cerebro está influenciado por muchos factores, incluidas las relaciones, las experiencias y el entorno del niño. Aprenda sobre el importante papel que juega en la construcción del cerebro de un niño pequeños y lo que puede hacer para apoyar mejor el desarrollo saludable y el crecimiento cerebral de un niño. Exploraremos herramientras y estrategias que se pueden usar para abordar el impacto que la ciencia del cerebro tiene en la comprensión del comportamiento, el desarrollo de los niños pequeños y cómo apoyar y nutrir la mente en el desarrollo del niño.
6. Como responder a correos electrónicos complicados, profesionalmente
Norma Guzman, Assistant Principal – The Frances Xavier Ward School
El correo electrónico reduce las señales no verbales disponibles para los proveedor y los padres, por lo tanto, regular el tono del mensaje se vuelve de vital importancia para evitar una mala interpretación o una percepción negativa del proveedor. No permita que un correo electrónico molesto se interponga en el desarrollo du su relación con el padre/madre. En cambio, aprenda y practique estrategias sobre cómo y cuándo responder a correos electrónicos que son complicados con un tono positivo y professional para controlar la situación.
AFTERNOON WORKSHOPS
12:30 - 2 p.m.
7. How to Professionally Respond to Complicated Emails
Norma Guzman, Assistant Principal – The Frances Xavier Ward School
Email reduces the non-verbal cues available to caregivers and parents. Therefore, regulating the tone of the message becomes vitally important to avoid misinterpretation or a negative perception of the caregiver or provider. Don't let an angry email get in the way of developing your relationship with the parent/guardian. Instead, learn and practice strategies for how and when to respond to emails that are complicated, using a positive and professional tone, to get the situation under control.
8. Respectful and Responsive Interactions Using an Anti-Bias Lens to Promote Equity
Lilliam Perez and Mindi Schryer, Early Childhood Practice Consultants – Ounce of Prevention
This session will examine anti-bias goals and apply these goals to work with infants, toddlers and their families. The discussion will focus on social-emotional and language activities to promote learning and development. We will brainstorm strategies to provide intentional interactions that promote equity for all children and families. Trainers will provide scenarios for participants to analyze. Participants will plan their own individualized interactions and activities for their classrooms.
10. Music and Movement with Toddlers Plus Song Swap!
Carole Stephens, Owner – Macaroni Soup
Children learn by moving through their environment. Music encourages toddlers to stretch their boundaries, increase their movement vocabulary and interact socially with others. Repetition of skills in a variety of musical opportunities gives the young learner the chance to practice and become proficient at simple but necessary movements. And – it's fun! Miss Carole will share some songs from her new CD, as well as the best brain and body builders she knows! Bring a song/activity to share in the Song Swap!
11. Separation, Relationships, and Building Social Emotional Competence
Michelle Patt, The process of separating from primary caregivers and forming attachments to new caregivers and relationships with peers in the childcare setting is a key developmental task for toddlers. In this workshop, participants will learn to create classroom environments, choose materials, plan activities and routines, and engage in teacher-child interactions that support the separation and attachment process and the development of children's social and emotional skills.
12. ⸘Yo Te Veo … Me Ves a Mi?
Marisol Nieves, Director/Owner – Little Einstein's Daycare, Inc.
Los bebés y los niños pequeños nos observan mientras caminamos de un lado a otro, mientras les servimos a ellos y a sus amigos y mientras interactuamos con los otros adults en el salon. La pregunta es: ⸘Los vemos a ellos? Sí – los alimentamos. Pero la atención de rutina es solo el comienzo de los que puede convertirse en una experiencias increíble, tanto para usted como para los niños que está cuidando. Venga a aprender formas simples de integrar actividades creativas durante la rutina diaria. También aprenderemos una variedad de actividades sensoriales y seguras para bebés y niños pequeños.
13. Todo Comportamiento tiene Sentido
Rosa Ortiz, Early Childhood Mental Health Consultant – Illinois Action for Children, Edna Ingrid Bejarano, Family Home Daycare Provider
Al trabajar con niños, lo más probable es que haya tenido un niño pequeño cuyo comportamiento ha sido desafiante, como las rabietas, las mordeduras, o los golpes. Ahora sabemos a través del conociemiento científico que las experiencias desarrollan el cerebro del niño pequeño. A su vez, podemos ofrecer actividades e interacciones que son apropiadas para el desarrollo del niño y de usted en su trabajo. En esta capacitación, usted aprenderá más sobre el comportamiento de los niños pequeños y el significado detrás de él. También aprenderá cómo trabajar con el comportamiento del niño y cómo involucrar a la familia para que lo apoye en este proceso.
WORKSHOPS OFFERED IN THE MORNING AND IN THE AFTERNOON
14. Losing Our Grip: How to Promote Fine Motor Development in the Early Years
Valerie Chmielak, Lead Teacher – Bright Horizons
As our lifestyles change and electronics are now part of our everyday lives, the effects are being seen in young children and their motor skill development. Learn about motor development from infancy to preschool and how you can promote healthy motor development in your classroom. Ideas to use in your class on Monday will be shared, as well as resources to share with your parents.
15. Soothe Stress: Build Connection with Song and Movement
Joy Culver, Owner – Joyful Bliss Teaching and Bodywork
When the right song comes on, the whole mood in the classroom can shift! Learn about the magic of song and movement to build trust and positive connection. Warm up your vocal cords and learn songs to share with little ones. Create a soothing sense of calm and fun with all sorts of sounds -- even sounds that come from meditative movement.
16. Thinking Outside of the Sensory Table
Alyse Edwards, Lead Teacher, Amber Roberts, Assistant Director, and Paige Cosner, Family Support Specialist – Concordia Place
This training will cover the definitions of the seven senses children use when exploring the world and the benefits of sensory play for the infants and toddlers in your classroom. We will discuss traditional sensory activities and challenge participants to think of ways to bring them to other parts of the classroom. We will address the need to adapt sensory play to benefit every child. We will provide handouts of various activities and materials that can be used, and examples of sensory activities for participants to implement in their own classrooms.
17. Make Your Move: Opportunities to Increase Exercise and Reduce Stress Every Day
Lynn Herrmann, Associate Professor of Public Health and Health Education -Northern Illinois University
The latest U.S. government physical activity guidelines encourage movement throughout the day to decrease stress, improve mood, and get better sleep. In this session, we will discuss why proper movement, including bending, lifting, and stretching, is essential for the body and the mind during the workday of an infant-toddler practitioner. We will examine why being mindful while moving provides added health benefits, and discover new ways to add functional movement breaks into the day. Lastly, we will complete a low-intensity exercise and stretching session to boost confidence in performing these exercises when working with children.
18. It's Not Just About the Milestone! A Look at Infant/Toddler Development Through the Power of Relationships
Linda Horwitz and Nat Vikistreth, Infant Mental Health Specialists – Erikson Institute's Fussy Baby Network
This workshop on development during the first three years goes beyond crawling, sitting, and babbling. You will explore the incredible power of relationships and interactions as the first fundamental building block of development. Interactions, temperaments, unique sensory systems, attunement, and attachment will be the focus of discussions. You will deeply explore the ways you interact with infants and toddlers and assess how those daily interactions shape a child's development and resilience.
19. The Power of Self- and Co-Regulation in the Early Childhood Setting
Kristin Hovious, Founder, EL Chicago
Children learn best in the context of relationships – and they learn through modeling. Using brain science and development concepts, we will explore self-regulation and co-regulation strategies to explicitly model and practice self-regulation, co-regulation and self-control in the early childhood setting. This experiential workshop will help participants practice and apply new concepts and skills in an engaging way so that the next challenging interaction can be more helpful and productive.
20. Incorporating Poetry into Infant and Toddler Settings
Sheila Kerwin, Children's Poetry Writer and ECE Consultant, Heidi Roemer, Children's Poet and Author
Join us for a fun, engaging presentation that focuses on how poetry enriches infant and toddlers' first literacy experiences. An under-utilized approach to language arts, this curricular gem has robust implications for growth in all areas of development. Come examine several kinds of poetry aimed at infants and toddlers, dramatize poems, analyze their developmental and curricular strengths, and consider ways to incorporate poetry into your daily curriculum.
21. Surviving the Pain of Biting!
Carrie Rafalski, Teacher – Hoffmann Estates Park District
Ouch! Biting hurts! Let's identify the reasons why this toddler phenomenon happens and what we can do about lessening its occurrence. We'll discuss using tools to document patterns and creating strategies and action plans that include parent input. We will also discuss where to get additional help when nothing seems to be working. As we tell our parents: they will grow out of this behavior, and we will survive it.
22. Food Allergies are STOP and Go: Learn Some Strategies That Help
Sarah Valaika, ECE Educator
Food allergies have increased 50% in recent years. One in 13 children has a food allergy, approximately two children in every classroom, in every school. According to the Centers for Disease Control 25% of anaphylactic reactions occurring in schools happened to individuals with no previous food allergy diagnosis. This program educates adults who work with children, on food allergies and emphasizes the importance of transferring their knowledge of developmentally appropriate practice to preventing and managing the "fear" of a life-threatening condition.